Fashion. Function. Fun.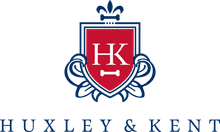 Mutt Waggin' Pet Supplies is proud to carry Huxley & Kent in Wrentham, Massachusetts. Huxley & Kent was founded in 2013 by Robin Kershner. This is Robin's second launch of a wholesale pet business, her first being Fox & Hounds Ltd. from 1996-2007.
Dog Toys
Dog Toys: Lulubelles Power Plush Toys by Huxley & Kent, Everyday Knit Sock Monkeys, Holiday Toys, Lulubelles Pow-Er Plush PupSavers
Neckwear for Dogs
Neckwear: Everyday Neckwear, Holiday Neckwear, Haloween Neckwear, Valentines Day Neckwear, Fall Neckwear, 2018 Spring Summer Neckwear.
Harnesses
Harnesses for Dogs: Hudson Harness with Back Out Brake.
Pet Parents Near Wrentham Love Mutt Waggin' Pet Supplies!
We love our customers from areas near Shepardville, Sheldonville, Wampum Rock, Wampum Corner, Foxborough, and Wrentham!
Come visit our pet supply store in Wrentham, MA specializing in quality food, treats, and supplies for cats and dogs.