Let's go together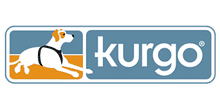 Mutt Waggin' Pet Supplies is proud to carry Kurgo in Plainville, Massachusetts. The Kurgo brand, every product we make, everything we care about, and the sum total of what we hope to encourage in your life, is summed up with one word: go. Because your dog isn't merely a companion. She isn't a pet. She's even more than a dog. Your dog is your best friend, a family member, a companion in your capers, an accomplice in your excursions. You have places to go--maybe it's to the ends of the earth, maybe it's to the end of your street--and you want your dog to go, too. Go safely, go comfortably, and go happily. Our products are meant to make it possible to go more places, more easily than ever before. We design them not just to stay out of the way of your journeys, but to enhance them.
Dog Product
Dog Leashes
Dog collars
Dog Assistance
Dog Car Restraints
Dog Car Seats
Dog Travel Gadgets
Dog Life Jackets
Dog Backpacks
Dog Running Gear
Dog Coats
Cat Product
Car Seat Covers
Pet Carriers
Pet Travel Bowls
Pet Parents Near Plainville Love Mutt Waggin' Pet Supplies!
We love our customers from areas near North Attleboro, Plainville, Wilkins Four Corners, Shepardville, Sheldonville, Wampum Rock, Foxborough, Wrentham, and Wampum Corner!
Come visit our pet supply store in Plainville, MA specializing in quality food, treats, and supplies for cats and dogs.